WHAT'S UP DUDE!?
i can see that youve connected to my
TOTALLY TUBULAR
website!!!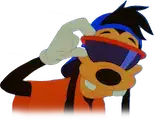 doesnt it look SO RAD??? personally, i think it's the coolest website ever, and that's because it is. this website is so RADICALLY cool, i can be sure that its the most RADICAL website youve ever seen in all of your days surfing the Internet.
---

LATE BREAKING NEWS
Mar 17, 2023: i've discovered css animations and gone mad with power
---
hey! you should enable audio autoplay for this site. i won't blow your ears out, i promise. not intentionally, at least.
🎵 - Everyday Castle - Bonelab
---
i designed this website to work on tiny screens, but mobile phones are just too tiny for this site!
this site is best viewed on a desktop computer.
---
hotlink my button !
---
---
Widgets
suggest some stuff to go here in my comments or the chatbox
---
my socials!
you should look at my youtube videos they're awesome
---