WHAT'S UP DUDE!?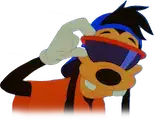 doesnt it look SO RAD??? personally, i think it's the coolest website ever, and that's because it is. this website is so RADICALLY cool, i can be sure that its the most RADICAL website youve ever seen in all of your days surfing the Internet.
LATE BREAKING NEWS
---
🎵
- Everyday Castle - Bonelab
i designed this website to work on tiny screens, but mobile phones are just too tiny for this site!
this site is best viewed on a desktop computer.
hotlink my button !